A standard feature in the early issues of Healing Magazine was "KidsArt", highlighting a piece of artwork created by one of our clients. Two decades later, art therapy is an important component to residential treatment programming at KidsPeace. 
Over the past twenty years many things have changed at KidsPeace, including the population we serve.  In the 1990s and early 2000s, KidsPeace served many clients with conduct disorder and behavioral issues. But in recent years, we've seen a shift towards more clients diagnosed with mental health disorders, traumatized individuals, and those diagnosed with autism.  As our clientele has changed, so have the services offered to them.  Among the services that have benefitted these new clients at KidsPeace is art therapy.
Art therapy can be carried out through many different methods, but the goal is always to benefit the mental and emotional well-being of the client. The practice itself is centered on using the creative process to express emotions and conflicts within our clients. Using art as a tool of expression can be cathartic and healing in and of itself, but reflecting on the process and content of produced art with a trained art therapist can make the experience even richer. Everyonehas the ability to succeed in art therapy, even if they have never been deemed artistic or demonstrated any interest in art. The results are not meant to be hung in a museum, or even on a refrigerator; the art is meant as a communication tool between the client and therapist.
We see how our clients struggle with communication on a regular basis, and for that reason art can be a powerful way for children to communicate non-verbally or indirectly through their art work. The client may even communicate ideas to themselves that they were previously unaware of due to unconscious thought. The following case illustrates this concept:  
John has a problem controlling his anger when he is told he is not allowed to do something.  He explodes; others around him react, and his anger gets out of control as he begins to become violent.  Depression follows and his thoughts take him to a dangerous place of suicidal ideation along with thoughts of hurting others.  He is asked to make art representing his anger. In response, John starts to make a mask out of plaster gauze.  He takes care to smooth the surface, reinforces the mask with several layers for strength, and starts thinking of how his anger would be portrayed.  "How do you make horns?" he asks, "I want to make a devil."  The art therapist guides him on how to make devil horns then he affixes them to his mask.  The art therapist begins asking him questions about what it feels like to be so mad and why he becomes so frustrated when he is told he is not allowed to do something.  These questions are met with "I dunno," and silence.  Is the devil mad?  "Yes."  What happens when the devil is mad?  "He destroys things."  Is there a way we can talk to the devil to try to keep him out of the house when he gets mad?  "Maybe."  From this point a dialogue is created and John is able to discuss his anger by projecting his thoughts and emotions onto the devil mask.  This makes John feel safer to express himself when something is too difficult to speak about directly.
In addition to identification and expression of anger and other emotions, art therapy can focus on emotional regulation, increasing social skills, and practicing impulse control.  Our clients can benefit from all art therapy interventions, regardless of their history or diagnoses, due to the personal nature and inherent capability of each individual to communicate visually.
The process of art therapy often requires educating our clients in the techniques that they can utilize to improve their ability to cope with stressors in and out of sessions. Many identify creative acts such as coloring, drawing, and journaling among their "likes;" theseare areas that can be reinforced to promote a sense of well-being and relaxation. A unique facet of creative therapies is that they typically involve the whole person, physically and emotionally. Keeping the mind and body focused on purposeful action can center attention and decrease impulsivity. In exploratory art therapy sessions, clients have the opportunity to discover various techniques that they may find interesting and will respond to in an effort to relax. Repetitive actions such as patterning mandalas, creating Zentangles, and crocheting or other fiber arts are common favorites. After participating and completing these tasks, the calming experience of the process is often met with feelings of accomplishment and pride of having simplycreated.
The creation of aesthetic beauty is never the sole intention in art therapy, but when clients do find beauty or satisfaction in their creation and its message, a self-esteem boost and confidence in personal capability is a common result. Beaming children beckoning an adult with "Look what I did!" is a result of growing autonomy while seeking reassurance that yes, they are able. It may seem simple, but the act of creating and exercising imagination is a natural process for youth which can yield impressive results in the development of positive identity and esteem.
The experience of practicing methods and utilizing developmentally appropriate materials is integral to building self-esteem through mastery in art therapy. Our clientele in residential treatment demonstrate significant need to construct belief in personal strengths. Through art, "I can'tdo anything right" may be changed to, "I canfind pictures that I like, I canmake a collage about myself with these, and I cansay what I like about myself." Reinforcing an ability to succeed in these processes makes visual communication a modality to be emphasized in treating youth with histories that have made them feel powerless. Taking control through art therapy is often an enjoyable way to foster empowerment through being able to feel something, do something, and say something all through one piece of art.
Looking to the future, we are finding more ways to engage our clients through a wide variety of mediums that can be engaging for diverse interests and needs.  We are incorporating technology into our services; photography and iPads stimulate enthusiasm for select art therapy sessions because we understand that adaptive use of modern machines is an important way for our clients to learn and communicate. To counterbalance the abundance of technology that our clients experience, we incorporate nature-based art therapy services that take kids into the elements for wilderness-based art therapy, and into a "zen-garden" for art therapy-based mindfulness exercises.  The availability of these unique facilities in addition to traditional methods such as drawing, painting, sculpting, weaving, and building during art therapy groups ensures that we will pique the interest of our youth of today and tomorrow.
 A key factor in successful mental and behavioral health treatment is personal engagement by the client. By facilitating such engagement, art therapy serves as a powerful modality that has effective results through the interaction of fun and work.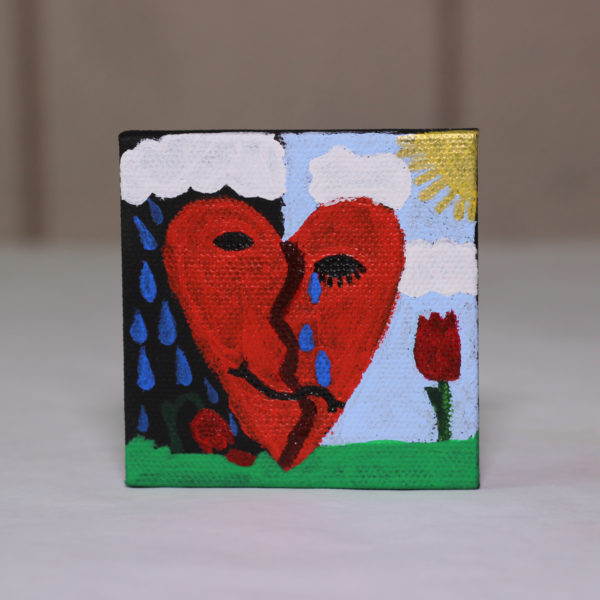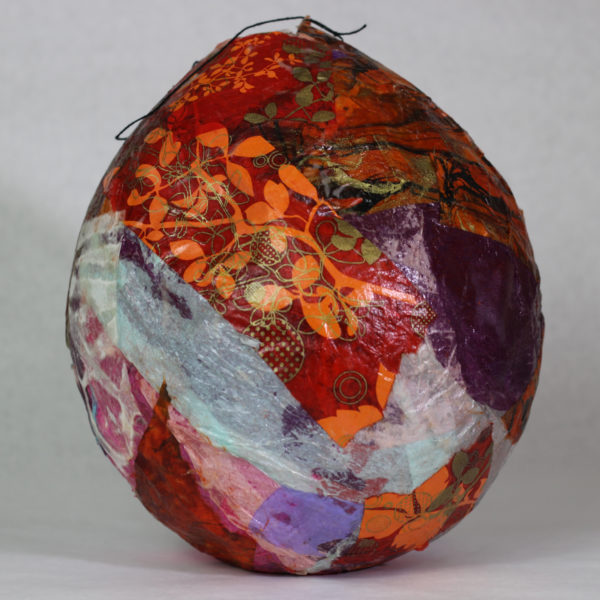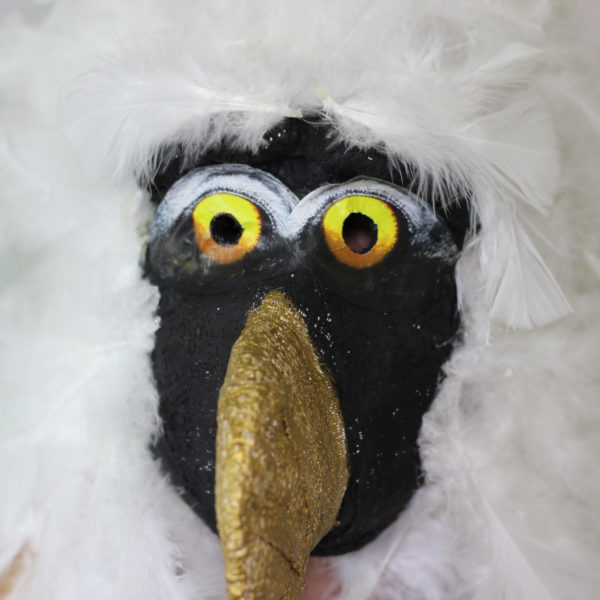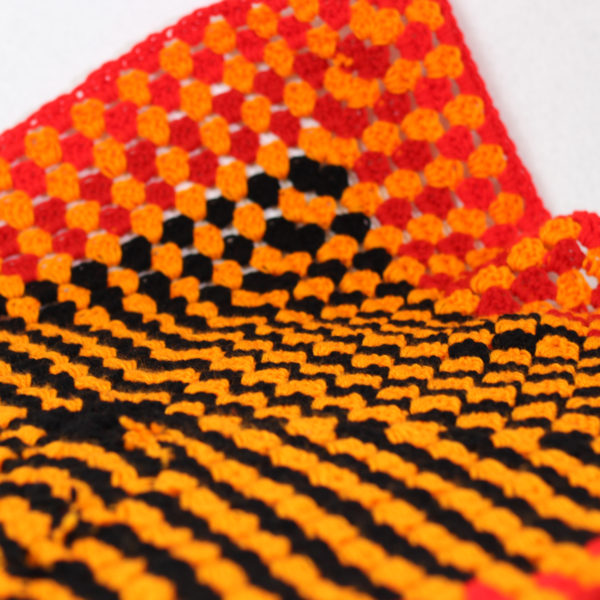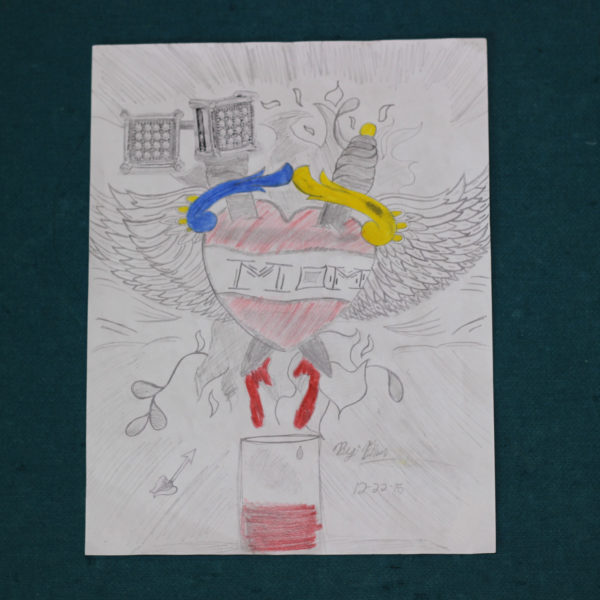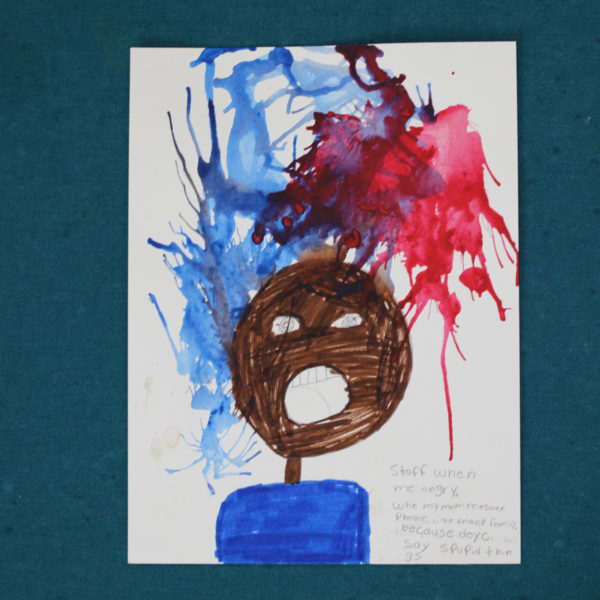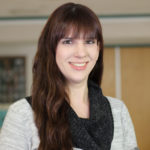 Ariel Furler is an art therapist at the Pioneer Center at KidsPeace's Orchard Hills Campus in Pennsylvania, and also works as an independent artist in the Lehigh Valley.  She earned a Master of Science degree in art therapy and counseling from Eastern Virginia Medical School, and has experience as an international educator.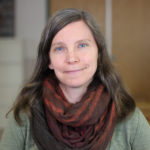 Kolleen Bentivegna is a registered art therapist, and obtained her master's degree in art therapy from the School of the Art Institute of Chicago.  She currently works with youth in the Patriot Center on the KidsPeace Orchard Hills Campus.  Kolleen has her own art therapy private practice, Well-Rooted Wellness, working with members of the Lehigh Valley community. 
Subscribe to Healing Magazine Today!