Electronic cigarettes, or electronic nicotine delivery systems (ENDS), are battery-powered handheld devices that heat a solution containing nicotine, propylene glycol or glycerin, flavorings and other chemicals, turning it into an aerosol that is inhaled. The solution (commonly known as vaping liquid or e- juice) is available in a variety of flavors and varied and unregulated nicotine concentration. E- cigarette solutions have also been found to contain numerous carcinogens and harmful chemicals like aldehydes, nitrosamines , metals and polycyclic aromatic hydrocarbons, along with nicotine. Nicotine, as we know, is highly addictive and has neurotoxic effects on the developing brain.  In animal model and in vitro studies, the electronic cigarette solution has been found to impair lung growth and be cytotoxic to human embryonic stem cells.
ENDS devices can be disposable or reusable.  In the beginning, they resembled conventional tobacco cigarettes, but currently are also available as vaping pens, tank systems or Advanced Personal Vaporizers ("APVs" or "Mods"), e- pipes and e- hookahs. There are over 400 brands of e- cigarettes and thousands of different flavors, besides do-it-yourself (DIY) options.
Electronic cigarette use is climbing exponentially, probably attributable to aggressive marketing, tempting flavors, seemingly higher acceptability within the community and untested claims of safety. The e-cigarette promotion strategies often project them as "healthier" alternatives or smoking-cessation aids. These advertisements are frequently endorsed by celebrities who are often influential role models for children and adolescents. As a result, more and more children and teens are experimenting with e- cigarettes; in fact, since 2014 more middle school and high school students use e-cigarettes than traditional tobacco cigarettes.
The nationally representative "Monitoring the Future" study (MTF, 2015) reported continued decline in cigarette smoking among teens in 8th, 10thand 12thgrades, as well as historic low levels of cigarette smoking over last 41 years.8Though encouraging, these findings overlap with a rise in use of alternative tobacco products like e- cigarettes. While e-cigarette use is increasingly prominent among high school and middle school students,  it also is beginning to appear among students in the later elementary school  grades. More than 3 million middle and high school students reported being current e- cigarette users in 2015. In the last five years, e- cigarette use consistently increased significantly from among high school students – from 1.5% in 2011 to 16% in 2015; a similarly significant and linear increase has been observed for middle school students (0.6% to 5.3%). The use seems to be relatively higher among older students; around 17% of high school seniors reported current e- cigarette use, compared to 14% who reported smoking tobacco cigarette.9The MTF (2015) reported that a considerable subset of adolescents use e- cigarettes due to curiosity, novelty-seeking and appealing flavorings. Other important reasons for e- cigarette use were: aid to quit tobacco cigarettes, trendy looks, to relax or feel good, and permissibility of use in settings which usually prohibit combustible tobacco use.
Besides the obvious exposure to the active user, the e- cigarettes can also lead to secondhand and third-hand exposure to nicotine, toxic chemicals and carcinogens that have been found in the aerosol emissions.E- cigarettes also seem to be an entry point into nicotine use for some adolescents. Around 7% of adolescents who never smoked tobacco reported using e- cigarettes in the prior 30 days. This prevalence of nicotine initiation via electronic cigarettes seems to vary between the national sample and those adolescents who reside in tobacco-growing areas; In North Carolina, for example, as many as a quarter of the e- cigarette users had never used any other forms of tobacco. E-cigarettes are usually perceived as less harmful in comparison to tobacco cigarettes and are frequently associated with concurrent dual tobacco product use or tobacco smoking. Studies have shown that using e-cigarette devices often goes hand in hand with use of traditional tobacco or other drugs, and their usehas been found to correlate with higher odds of other tobacco use initiation, tobacco smoking, and lower odds of quitting. While ENDS are commonly used to inhale nicotine, young people have also been using them for smoking hash oil, cannabis and other illegal substances.
Public health and tobacco control advocates are concerned about ENDS devices for several reasons. First, adolescents who have never used tobacco before are now starting out with e-cigarettes. Additionally, little is known about how e-cigarettes affect the young developing lungs and other organ systems over time. Besides the risks of nicotine dependence, toxicity and the potential to act as a gateway to other tobacco product and drug use, recent evidence suggests a remarkable increase in electronic cigarette-related exposures among young children. The National Poison Data System (NPDS), maintained by the American Association of Poison Control Centers, suggests an almost 1,500% increase in the number of e- cigarette related exposures from 2012 through 2015 among children younger than six years of age – with the median age of exposure to electronic cigarette being two years old. Furthermore, children who were exposed to electronic cigarettes were five times more likely to get admitted in a healthcare facility. Though most clinical effects reported were transient and usually did not last more than a day, they ranged from heart rhythm abnormalities, pallor, nausea, vomiting, irritability, lethargy, tremors, vertigo, eye irritation, cough, and increased sweating to seizures, coma and death. (There has been one nicotine exposure-related death which involved a one-year-old child.)
Such adverse effects from nicotine device-related exposures highlight the importance of parental education, public awareness along with proper storage and appropriate disposal of ENDS and associated paraphernalia in e-cigarette-using households. More specifically, the nicotine toxicity and poisoning related data are clear indicators that electronic cigarettes should be inaccessible to children and be stored out of their reach or sight.
To help with the tobacco prevention and cessation efforts, the American Academy of Child and Adolescent Psychiatry (AACAP) and the American Academy of Pediatrics (AAP) have issued policy statements which advocate restricting youth access to e-cigarettes – including prevention of unintentional exposures, educational efforts, early identification of e- cigarette use, utilization of evidence-based treatment for tobacco cessation and support for U.S. FDA regulatory policies to protect children and adolescents from nicotine exposure. Additionally for further preventative measures, the e- cigarette-using parent/ care provider may also benefit by knowing that their e-cigarette use increases their child's odds of e-cigarette use. If appropriate, depending on their motivation to change and dependence, parents and caregivers may also benefit from approved tobacco cessation treatments. Keeping in mind the public health concerns and potential of e- cigarettes to re-normalize smoking behaviors, the U.S. FDA recently ruled to extend authority to cover electronic nicotine devices. This rule, which went into effect during early August 2016, will regulate manufacturing, importation, labeling, packaging, promotion, distribution, advertising and sales of electronic cigarettes.
In summation, the full effects associated with electronic cigarettes will unfold only with time; however, as parents, care providers and informed community members, it is essential for us to recognize this new route of nicotine use and identify ways to educate and spread awareness to prevent ever-increasing nicotine exposure from use of emerging tobacco products.
References:
Jensen RP, Luo W, Pankow JF, Strongin RM, Peyton DH. Hidden formaldehyde in e-cigarette aerosols. N Engl J Med. 2015 22;372(4):392–394.

Goniewicz ML, Knysak J, Gawron M, et al. Levels of selected carcinogens and toxicants in vapour from electronic cigarettes. Tob Control. 2014;23(2):133–139.

Dwyer JB, McQuown SC, Leslie FM. The dynamic effects of nicotine on the developing brain. Pharmacol Ther. 2009; 122(2):125–139.

Bahl V, Lin S, Xu N, Davis B, Wang YH, Talbot P. Comparison of electronic cigarette refill fluid cytotoxicity using embryonic and adult models. Reprod Toxicol. 2012;34(4):529–537.

http://www.cigbuyer.com/types-of-e-cigarettes/

Accessed August 4, 2016.

King BA, Patel R, Nguyen KH, Dube SR. Trends in awareness and use of electronic cigarettes among US adults, 2010-2013. Nicotine Tob Res. 2015;17(2):219–227.
Centers for Disease Control and Prevention. Tobacco Use Among Middle and High School Students – United States, 2011 -2015. Morbidity and Mortality Weekly Report 2016; 65(14): 361-367.

Miech, R. A., Johnston, L. D., O'Malley, P. M., Bachman, J. G., & Schulenberg, J. E. (2015, December 16). National press release, "Teen cigarette smoking drops to historic low in 2015." University of Michigan News Service, Ann Arbor, 14 pp.

Miech, R. A., Johnston, L. D., O'Malley, P. M., Bachman, J. G., & Schulenberg, J. E. (2014, December 16). National press release, "E-cigarettes surpass tobacco cigarettes among teens." University of Michigan News Service, Ann Arbor, 16 pp.

Gilreath TD, Leventhal A, Barrington-Trimis JL, Unger JB, Cruz TB, Berhane K, Huh J, Urman R, Wang K, Howland S, Pentz MA, Chou CP, McConnell R. Patterns of Alternative Tobacco Product Use: Emergence of Hookah and E-cigarettes as Preferred Products Amongst Youth. J Adolesc Health. 2016 Feb;58(2):181-5. doi: 10.1016/j.jadohealth.2015.10.001.

http://www.monitoringthefuture.org/data/14data/14tobtbl4.pdf Accessed August 4, 2016.

Centers for Disease Control and Prevention. Tobacco use among middle and high school students-United States, 2011-2014. MMWR Morb Mortal Wkly Rep 2015;64:381e5.

http://www.edweek.org/ew/articles/2014/07/29/37ecigarettes.h33.html

Accessed August 4, 2016.

Grana R, Benowitz N, Glantz SA. E-cigarettes: a scientific review. Circulation. 2014;129(19):1972–1986.

Goniewicz ML, Lee L. Electronic cigarettes are a source of thirdhand exposure to nicotine. Nicotine Tob Res. 2015;17(2): 256–258.

Anand V, McGinty KL, O'Brien K, Guenthner G, Hahn E,Martin CA. E- cigarette use and beliefs among urban Public high school students in North Carolina. Journal of adolescent health. 2015 July, Vol 57 (1), 46-51.DOI: http://dx.doi.org/10.1016/j.jadohealth.2015.03.018.

Eissenberg T, Ward KD, Smith-Simone S, Maziak W. Waterpipe tobacco smoking on a U.S. College campus: prevalence and correlates. J Adolesc Health. 2008 May;42(5):526-9. doi: 10.1016/j.jadohealth.2007.10.004.

Leventhal AM, Strong DR, Kirkpatrick MG, et al. Association of Electronic Cigarette Use With Initiation of Combustible Tobacco Product Smoking in Early Adolescence. JAMA. 2015;314(7):700-707. doi:10.1001/jama.2015.8950.

Dutra LM, Glantz SA. Electronic Cigarettes and Conventional Cigarette Use Among US Adolescents: A Cross-sectional Study. JAMA Pediatr. 2014;168(7):610-617. doi:10.1001/jamapediatrics.2013.5488.

Morean ME, Kong G, Camenga DR, Cavallo DA, Krishnan-Sarin S. High School Students' Use of Electronic Cigarettes to Vaporize Cannabis. Pediatrics. 2015 Oct;136(4):611-6. doi: 10.1542/peds.2015-1727.

Kamboj A, Spiller AH, Casavant MJ, Chounthirath T, Smith GA. Pediatric Exposure to E-Cigarettes, Nicotine, and Tobacco Products in the United States.Pediatrics. 2016 Jun;137(6). pii: e20160041. doi: 10.1542/peds.2016-0041.

http://www.aapcc.org/alerts/e-cigarettes/Accessed August 4, 2016.
23.https://www.aacap.org/AACAP/Policy_Statements/2015/Policy_Statement_on_Electronic_Cigarettes.aspxAccessed August 4, 2016.
Farber HJ, Walley SC, Groner JA, Nelson KE; Section on Tobacco Control. Clinical practice policy to protect children from tobacco, nicotine, and tobacco smoke. Pediatrics. 2015;136(5):1008–1017.

Walley SC, Jenssen BP; Section on Tobacco Control. Electronic nicotine delivery systems. Pediatrics. 2015;136(5):1018–1026

http://www.fda.gov/TobaccoProducts/Labeling/ucm388395.htm

Accessed August 4, 2016.
Dr. Anand is clinical as- sistant professor, Division of Child and Adolescent Psychiatry, Department of Psychiatry and Behavioral Medicine, Brody School of Medicine at East Carolina University. He is a member of AACAP Substance Use Committee. He may be reached at anandv@ecu.edu.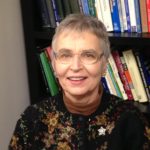 Dr. Martin is professor and Dr. Laurie L. Humphries Endowed Chair in Child Psychiatry, and Child Division director at the University Of Kentucky College Of Medicine. She is a co-chair of AACAP Substance Use Committee. She may be reached at catherine. martin@uky.edu.
Subscribe to Healing Magazine Today!